Codasat Canada offers a simple all-inclusive way for publishers to maximize sales in Canada.

THIS and THAT with CODASAT
CODASAT NEWS
Codasat Canada will be saying goodbye to a few publishers at the end of this year. Effective December 31, 2019 we will no longer sell or accept returns of titles from:

University of Alabama Press, University of Georgia Press, University of Colorado Press & Utah State University Press, and The Museum of New Mexico.
AWARD WINNERS and NOMINEES and NOTABLE BOOKS
Go Ahead In the Rain by Hanif Abdurraqib (9781477316481 University of Texas Press) is on the NY Times and LA Times bestseller lists, was included in CBC Radio's Black History Month 10 Must Reads by Black authors, and has been short-listed for the National Book Award, and Kirkus Non-Fiction Book of the Year.

Thick and other essays by Tressie McMillan Cottom (9781620974360 The New Press) a MS Magazine blog 2019 Must Read for the Rest of Us, a NY Times Recommended Book of the Week, and a featured in CBC Canada Books Must Read Black Writers from Around the World book, has been short-listed for the National Book Award for Non-Fiction, and LitHub has named it one of "the 10 Best Essay Collections of the Decade".

Recipes for Survival (9781477317204 University of Texas Press) author Maria Thereza Alves was recently in Vancouver for a city sponsored exhibition of her work at the Audain Gallery. Her work is also part of the Toronto Arts Biennial, at various locations throughout the city, running until December 31, 2019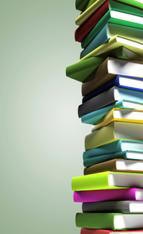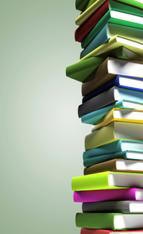 RECOMMENDATIONS AND UPCOMING EVENTS
The New Jim Crow by Michelle Alexander (9781595586438 The New Press) has been identified as "one of the ten books from the last ten years, we'll still be reading ten years from now, circa 2030" by Library Hub.

From Chernobyl with Love: Reporting from the Ruins of the Soviet Union by Katya Cengel (9781640122048 University of Nebraska Press) If you watched the HBO series, Chernobyl, here is the real thing. Don't miss this one.
All of the books above, or any titles from the publishers that we represent, can be ordered directly from
University of Toronto Press Distribution or contact Codasat Canada

Company Profile
Codasat Canada was founded (in 1999) in response to the needs of small to medium-sized publishers wishing to sell their books in Canada. The logistical difficulties of dealing across trans-national borders can be costly, complicated and time consuming. Codasat Canada provides a solution by supplying a comprehensive sales and distribution service. The economies of scale achieved by Codasat Canada can then be passed on to client publishers.

Sandra Hargreaves, formerly President of Penguin Books Canada Ltd, and Thea Kooy, formerly Vice President Operations of Penguin Books Canada Ltd, are the principal shareholders of Codasat Canada.

Basic Business Premise of Codasat

Codasat Canada is a service provider. It offers a simple all-inclusive way for client publishers to maximize revenue in Canada.

The relationship between Codasat and its client publishers is one of partnership. Pricing and inventory levels are agreed upon together but the final decision in these matters is always the publisher's. Because Codasat represents a number of publishers it has been able to negotiate more favourable brokerage and distribution rates which are then passed on to client publishers.

The primary services are sales, distribution and collection. Secondary services include inventory management, marketing assistance and editorial advice. The costs for these services are based on a percentage of net invoice value of goods sold.

The fee charged covers the following costs:

• Sales
• Inventory Management and Control
• Collection and Guarantee of Receivables
• Customer Service
• Canadian Warehousing and Storage
• Invoicing, Picking, Packing and Shipping
• Returns Processing


Last Updated November 25, 2019